#FlirtSquad LARP
Background: A couple of years ago a question was asked on Twitter. "How can I be better at flirting?". The advice they received was to practice flirty looks in the mirror. That advice cascaded into the most positive experience I've ever had on social media. For a couple of months you could post a picture of yourself trying to look flirty and attach #FlirtSquad to the picture and you were guaranteed to have positive and non creepy responses. Many people told me privately how they were afraid to share flirty pictures before but that experience gave them the confidence to show their pictures. I decided to try and capture that in a LARP.
Pitch: #Flirtsquad is a LARP for players of all experience levels where players will be auditioning to join the Flirt Squad. Flirt Squad is a group of expert flirters who dispense their advice online and a rare opening has occurred, this is YOUR CHANCE to let your flirty self out!
Who is this for: Players, who are 18+, of all LARP experience levels and especially players that are not comfortable flirting.
Why: This game will allow players to practice flirting, that is not creepy, in a safe environment. It should be light and fun. It grants players a chance to explore their more flirty side in a supportive environment.
Safety: This was the largest concern for me while designing this game. The game uses extensive safety tools, a ramp up as well as a wind down in order to make sure everyone is in a safe place for the game. The game also teaches what bad behavior in this context is, how to recognize it and how to admonish it. Meguey Baker was instrumental in ensuring that this happened.

Testimonials:

Cat Tobin @CatTHM: "I never realized there were so many different ways to flirt! #FlirtSquad is a great way to boost your own skills, and support and hearten others as they explore their flirt style."
Lemmie Walsh @LemonandHoneyCo: "A fun and upbeat game that everybody can bae-nefit from!"
Who are we:
Ken Davidson is a married father of two in the East Bay Area. He has been playing in LARPs for over a decade and flirting longer than that. He is the lead designer for this game.
Sin or Diwata ng Manila is a game designer based in Metro Manila, PH and is RPGSEA's resident plant. They've made a number of games on their itch.io and patreon, including four plant RPGs and some about peripherally romantic stuff like AIs falling in love in the midst of a revolution and furniture falling for their owners. They only flirt with people they've known and met for awhile, but when it starts, get ready to receive random flowers in the mail and a box of chocolates for no reason. They will be headed up graphic design and layout for the project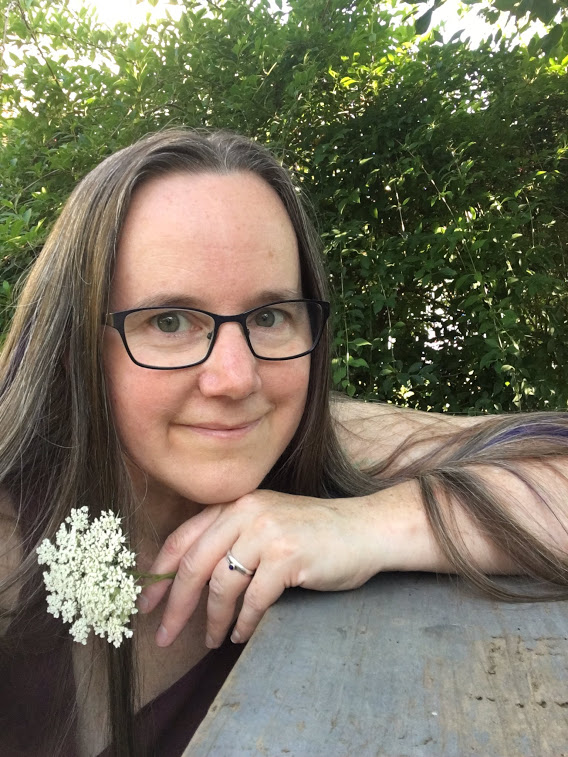 Meguey Baker is a certified sex educator, with a focus on high school students. She has also created curricula for parents to support their children and teens in developing healthy expression of and respect for boundaries around sexuality. Her game design centers storytelling, conversations, and consent. For Flirtsquad, she brought all that together as the sex ed and safety lead. Meg would love it if everyone received the exact kind of flirts they wanted
Jess is a non-binary badass. They use their martial arts and business background to contribute towards a more conscientious & diverse space in the TTRPG community. Currently, they're involved in sensitivity readings, game & podcast consultations, and panel hosting. Also an original #FlirtSquad member. They created play aides and provided content ideas.
Mel D'Amato is one of the original founders of the #FlirtSquad group. Mel is Non Binary and can most often be found shit posting on Twitter or assisting their husband on the One Shot Podcast Network. Mel's goal in life is to make everyone they meet at least a little bit gay. One of the phases in the game is a "speed flirting" round. It is the most fun I had running the game, however there were simply not enough scenarios. Through stretch goals on the Kickstarter we were able to bring Mel in and they added more scenarios!
This project successfully funded on Kickstarter and is a finished product. Thank you so much to everyone who backed the original KS, as well as my backers on Patreon!
Purchase
In order to download this LARP you must purchase it at or above the minimum price of $10 USD. You will get access to the following files:
#FlirtSquad LARP Text Only.txt
26 kB
Flirtsquad play aides.pdf
76 kB
Flirtsquad roles.pdf
90 kB